Haas Global is pleased to announce their newest client Holistic Consultation LLC from Columbus, Ohio.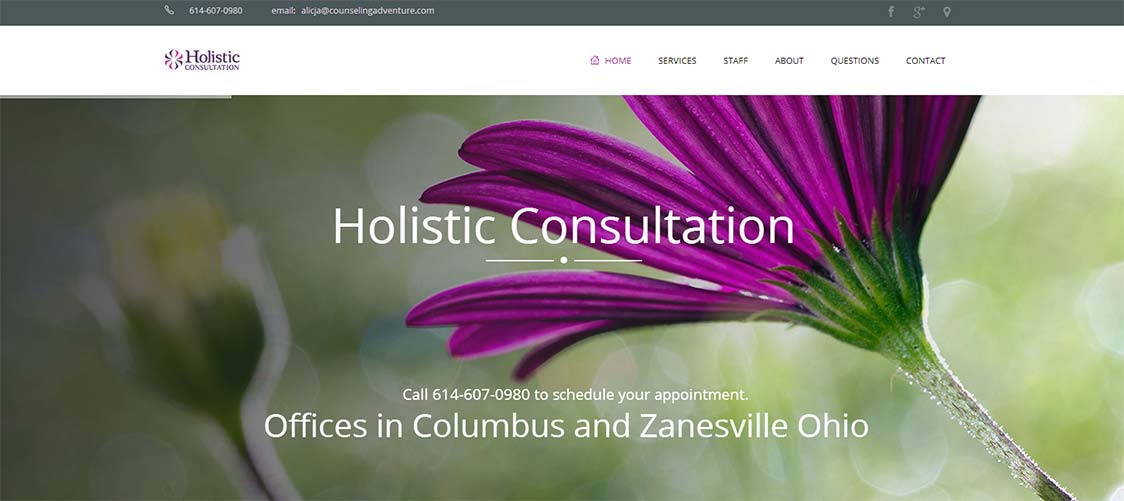 Holistic Consultation LLC provides goal-specific counseling in Columbus and Zanesville, Ohio. Whether you're struggling with a particular issue, or just can't shake the feeling that there should be more to life. Holistic Consultation LLC can help. They provide a caring environment in which you can identify and explore any issues that may be getting in the way of more rewarding personal relationships or a more fulfilling career.
We support a wide range of clients from small business owners and inventors to musicians and hobbyist. Our affordable cost makes us an ideal choice for small businesses, garage bands, and entrepreneurs.  We have been serving many of our clients for over a decade.  Haas Global will handle everything you need to create your site from start to finish.
Some clients like to be highly involved in the website creation process while other prefer to be hands off. We can take all the hassle out of creating a website and will handle everything you need to get your website up and running. Just give us your idea and Haas Global will take care of the rest. We have over 20 years of IT technical experience to handle the most complex jobs.
"Were in the business of making records and not websites. Haas Global was an easy choice for as they were able to provide us a professional website at an affordable price." Rockershop Records
"Haas Global has been essential in getting our product recognized and marketed across the globe." Telescoop
"As an artist I wanted to be involved in the creation of my website. Haas Global keep me involved in every step of the process and produced a site that was exactly what I wanted." Adrian James